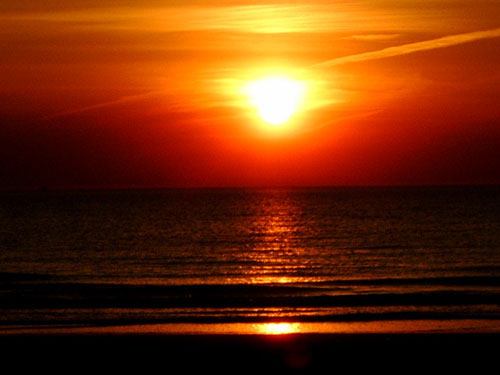 Marilee is a Gifted Akashic Records
Coach, Guide and Teacher
***************************

Just for YOU,
Receive the Guidance, Wisdom, Light and Love Your Soul has for You!
The Soul can look like Sunlight on Water - with a Coaching Session comes a description of Your Soul!
Get Your questions answered in an Akashic Record Reading with Marilee for $125.00/ 45 minute to 2 hour session.
A mini Akashic Record Reading of 45 minutes or less is $88.00
Book Your Akashic Record Reading NOW!
Message 219-210-6607
All Payments go to: www.PayPal.me/MarileeSnyderNieciak,
Please add a $5.00 service for PayPal or send $$$ as Family and Friends.
Your Akashic Record is a Vibrational Record of YOUR SOUL from its Inception through to the Present with the Possibilities for its Unfoldment.
WHAT ARE THE AKASHIC RECORDS?
Akasha means Primordial Substance in ancient language called Sanskrit.What are the Akashic Records? In the Bible they are known as the "Book of Life" or "The Book of Rememberance". You Feel Heard, Seen and Acknowledged when working with YOUR Akashic Records!
Love is the Energy of the AkashicRecords, where you are Acknowledged, Seen and Heard with Acceptance and Compassion.
Akashic Records are a Vibrational Record of each Individual Soul from its inception to the present with the possibilities for its unfoldment. The Akashic Records occur throughout time and space.
Every Being be it a human, microbial, an animal, bird, piece of of Land, a Corporation, a Nation or the Earth has an Akashic Record.
Your highest affiliation is to the Divine Source itself, and thus YOU were hand-picked!
YOUR Akashic Records are a shortcut to Soulful Living, Creativity, Healing and Freedom!
*******************************************
Marilee Snyder-Nieciak

, who has been working with the Akashic Records since 1993. Marilee is Certified in Levels I, II, III & IV with Akashic Records Consultants International, LLC. As well as having been given her own Akashic System in 2002. It is called:
READING YOUR AKASHIC RECORDS, Read the Records of Your Soul in Alignment with Your Vibration and Frequencies

This picture is a depiction of a Soul as it appeared to me when doing an Akashic Record Reading for Another.
CLASSES and WORKSHOPS:

ANCIENT WISDOM 4 NOW
Marilee Nieciak, BSc.RMT
Offers
Level I Certification Training – Reading Your Akashic Records
Learn To Read the Records of Your Soul by Receiving Your Personal Prayer
In Alignment with Your Vibrations and Frequencies -
2018

MARCH 10 AND 11
Moving Into the 5th Dimension of Love, Grace and Creativity
Day I - From 9:00 AM Central Time to 8:00 PM
Registration, Guidelines, Review Gifts of Spirit, Attunement, Intro to Prayers,
Discernment of Your Energies; learn the differences between your Intuition and your Akashic Records plus the vibrations of your Word, Light, Soundand Scent. Receive Your Own Akashic Record Prayer and Closing Aligned with Your Vibrations.
Plus Exercises to Anchor in Your Personal Prayer after Dinner

Day II – From 9:00 AM until 4:00 PM with Lunch
Moving Into the 5th Dimension of Love, Grace and Creativity
An Experiential Practicum with Your Akashic Records and a Shamanic Journey.
Included are Follow Up Calls with time to be determined by the class.The dates are:
March 12, 2018 - Module 1 – Word Homework and Experiential questions received on the call.
March 19, 2018 - Module II – Color Homework and questions.
March 26, 2018 - Module III – Sound Homework and questions.
April 2, 2018- Module IV – Scent Homework and Questions.

The Fee for the Entire Class is $300.00
Which includes a Manual and Notebook, Prayer Cards, Handouts, Gifts of Spirit
Coffee, Tea and Snacks
You Need to Bring
Food to Share for 2 Days, A Sacred Text for You and Dress in Layers.

The Energy of Your Akashic Records is Love, Acceptance and Compassion for YOU!
In the Energy of Your Akashic Records You feel Acknowledged, Seen and Heard. In the Holy Books they are known as the "Book of Life" or the "God's Book of Remembrance"
Register with Marilee@AncientWisdom4Now.com
Your Investment is$300.00 for 26 hours.
Half is due to Register prior to March 3, 2018. Balance Due prior to class on March 10, 2018.

Coming this Spring - Working with Your Akashic Records and Crystals Workshop" for the day. Register with phone/text to 219-210-6607 orMarilee@ancientwisdom4now.com


******************************************
This picture is a Medicine Wheel at Sage Spirit Terra our Sanctuary for Peace depicting the Solstices (North and South) and The Equinoxes ( East and West), Divine Masculine and Sacred Feminine in Partnership, in balance. This is actually our Garden planted in 2010.
We look forard to sharing Ancient Wisdom for Now...
Contact at marilee@ancientwisdom4now.com
We are happy to answer any questions and book your Class and Attunement...
Thank you, it is Always a Pleasure to be of Service,
In Gratitude
Marilee Nieciak, BSc. RMT
Sharing Ancient Wisdom for NOW as Internationally Recognized as an Akashic Records Coach, Guide and Teacher; Drum Circle Facilitator; Reiki Master/Teacher; SCIO Quantum Biofeedback; Shamanic Practitioner;
Young Living Essential Oils Distributor #431711
and
Transformational Author
http://www.AncientWisdom4Now.com (under construction)
http://www.youngliving.com/431711
http://www.linkedin.com/in/marileeasnyder
http://www.facebook.com/MarileeANieciak
http://www.Twitter.com/SageSpiritTerra
http://www.amazon.com/Ancient-Crystals-CrystalSkulls